Joe Bolger was one of those guys that I am lucky to have spent some time with over the years. He was always kind, humble and a true renaissance man when it came to motorcycles. Joe was always just as happy to see me as I was to see him when we met up. I appreciate a man that always has his gears turning and I think that Joe always had the ability to look at something and have an idea in his head on how to make it better and usually would.
After getting out of the service, Joe Bolger worked at a furniture repair factory for 17 years. After that he partnered in a multi-brand motorcycle dealership in the North East. I believe it was there that he found the need to develop some tools that we all use today, all to make the job of working on motorcycles easier along with improved parts like light weight wheels, foot pegs and motor mounts. Most of his special tools have been copied and still sold and used world wide. It would probably take an army of researchers to document and write about everything Joe Bolger did, but here are just some of the things that I found fascinating and would talk to him about them whenever I got the chance.
There was a T-handled slide hammer impact screw driver. This was used to get out those stubborn screws. It worked better than an impact wrench where you would a put on the screw and you would use the slide hammer to put pressure on the screw that just wouldn't budge to break it loose and once it did you had the T-handle to easily turn it off.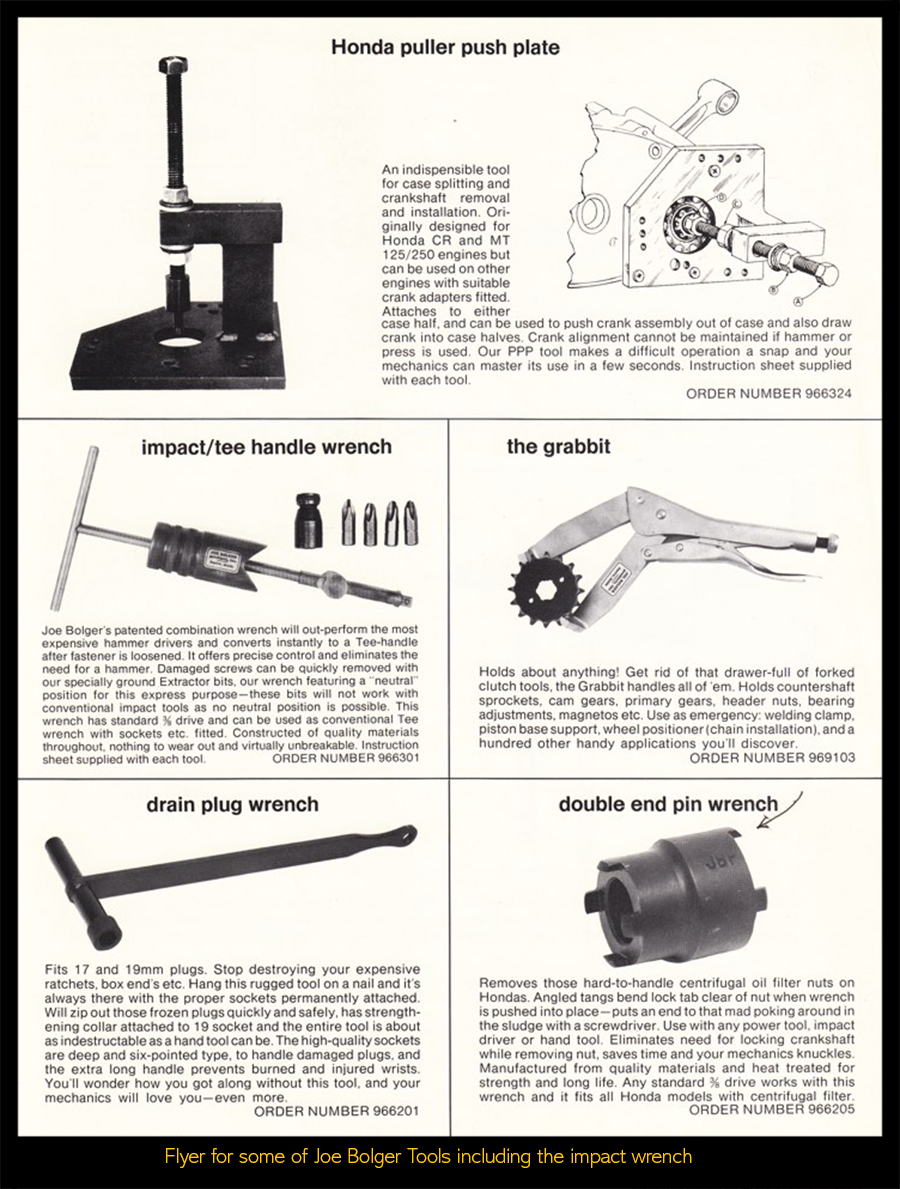 The Grabbit Tool was basically a pair of vice grips modified to hold the difficulty to handle clutch baskets and gears. It is something that I use to this day and a great universal tool that most every motorcycle mechanic has in their possession.
An adjustable bike stand to safely rest your race bike on. It was great to have it adjustable to fit all of your bikes.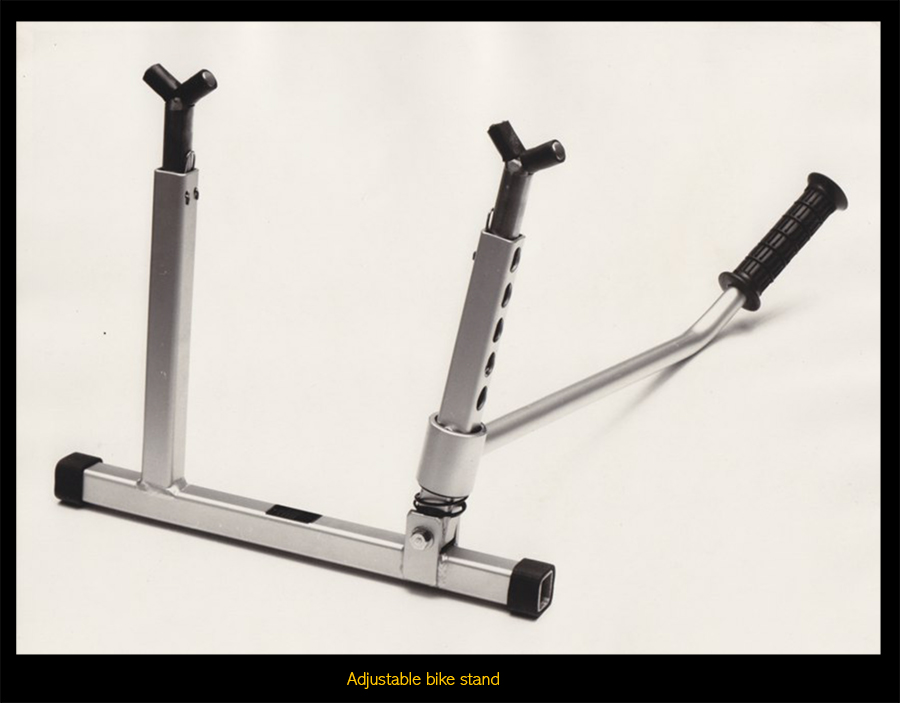 While at the dealership, Honda sent Joe an early sand cast 4-cylinder motor to have him make a work stand for it. So he took a car engine stand and made it adaptable for motorcycle engines and even included a seat for the worker which also added a bit of ballast for the bigger motor and fit many different motors. Quite often Honda would send things to Joe and have him develop a tool for the task. Let that sink in that all of the resources Honda had, Joe was their go-to guy for these thing.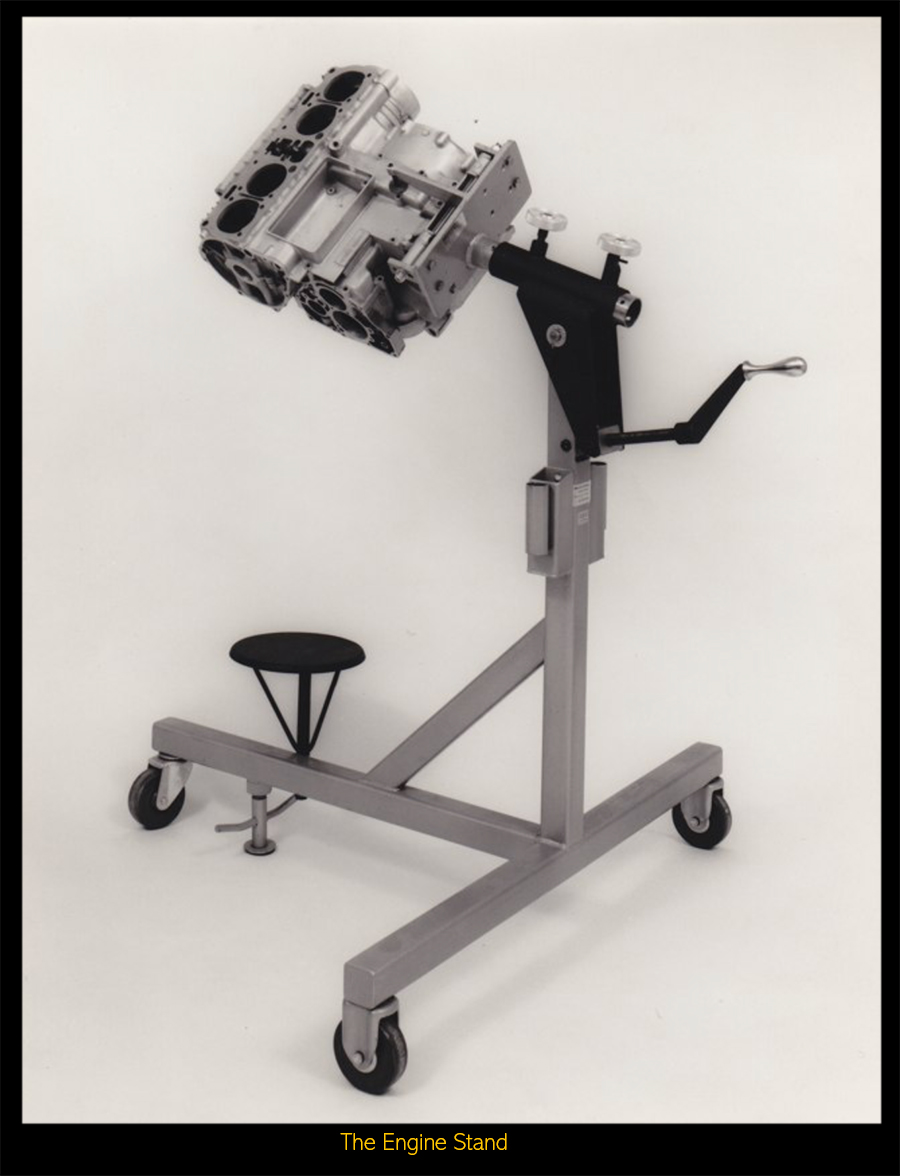 I don't have a photo of it, but Joe made a bike lift that he brought to the races. Yes, Joe was a motorcycle racer as well and won Unadilla on a Bultaco years back. When Joe would bring his Unadilla winning Bultaco to the AHRMA vintage races at Weedsport, NY, his bike would be tied down in the back of the truck to this lift. It was a foot operated, hydraulic lift that could be used anywhere - like at the race track - and was easily put in and removed from the back of a truck or van. And it was sturdy enough so that the bike could be tied down to it for transport. An amazing piece for sure.
And when Señor Bulto visited America, Bolger's shop was always on the list of places to be. The two worked together to come up with many things that were put on Bultaco models. It would have been great to have been in on these conversations; two amazing minds collaborating to make the motorcycle better.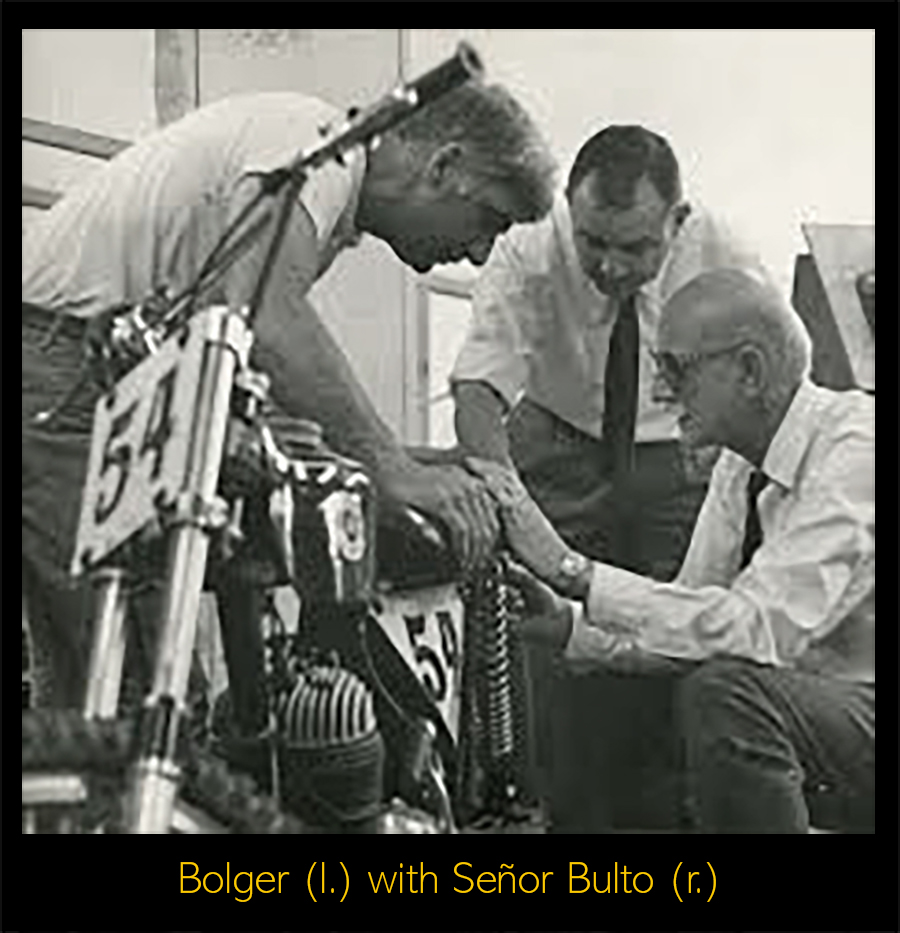 The BLT, Bolger Long Travel suspension system was probably the best know of his ingenuities. He devised a system of levers and linkages to get more travel out of early dual shock motorcycles. It was so inventive, one of the big Japanese manufacturers that couldn't come up with the idea on their own stole the idea and tried claiming it as theirs.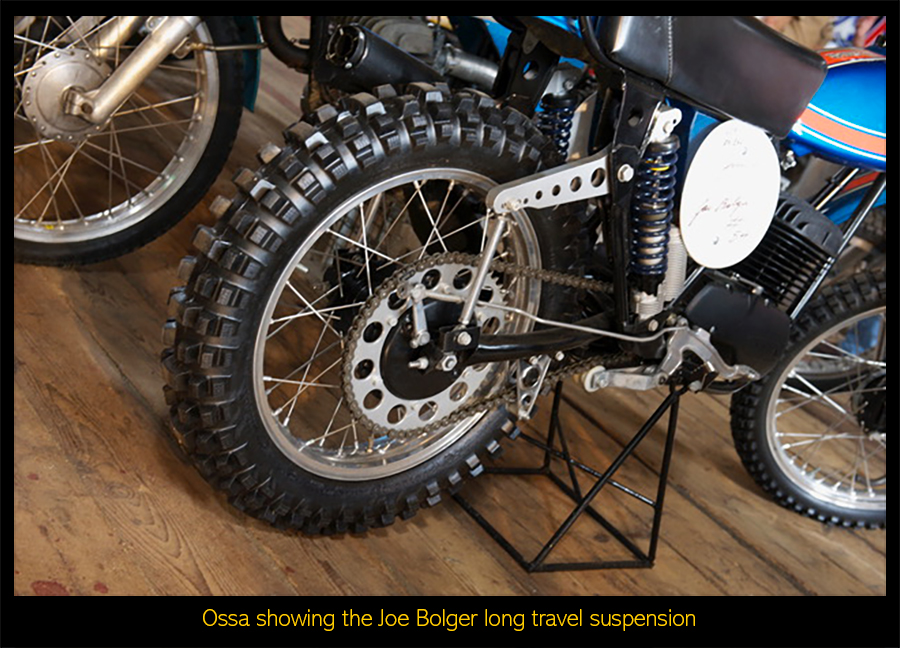 Along with all of his innovative ideas for motorcycle tools and parts and his talents on the race track, Joe also wrote many article for the New England area magazine Cycle Sport. His contributions were always fun to read as his knowledge and humor were evident in the articles.
Besides all of his contributions to the motorcycle community, Joe was a humble and kind person that always greeted you with a smile and more often than not had his wonderful wife by his side. Even though he had a modest education, his cutting edge ideas would have full fledged mechanical engineers scratching their heads.
A racing champion, innovator, journalist, inventor, and all around great person. Only a few Joe Bolger's come around in ones lifetime. Hopefully you come across one and enjoy their efforts to make everyones life better. You will be missed old friend.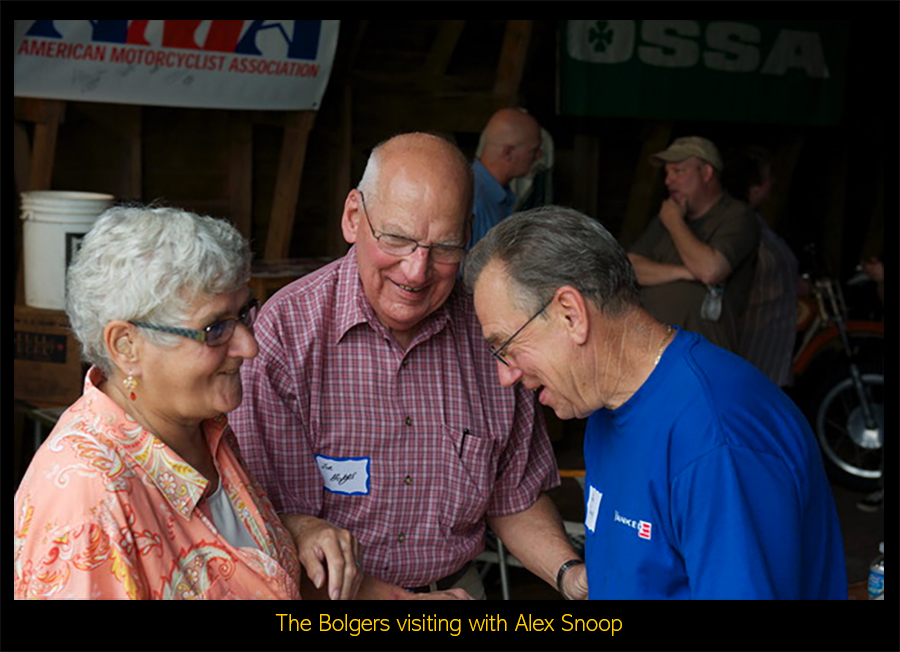 Read another great article on Joe: https://www.motorcyclemojo.com/2016/07/joe-bolger...
AMA Hall of Fame: Joe Bolger