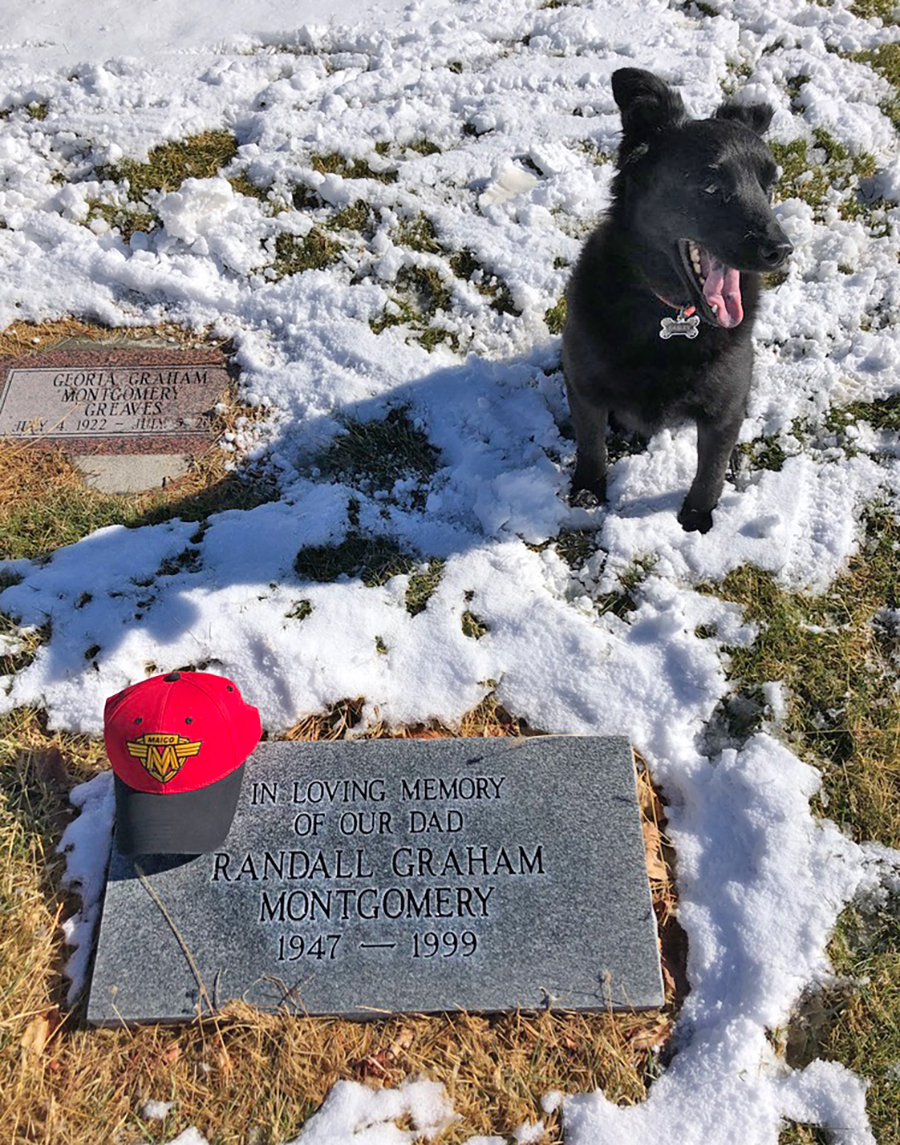 Two weeks ago, a customer, Walter, took the time to send me this photo of his newly purchased Maico hat with his dog at the cemetery visiting a friend. His note simply said, "Thanks for the hat. Randy was a Maico guy. I raced with him." Well, I wrote Walter back and thanked him for the photo and to express my condolences at the loss of his friend. I heard back from Walter that same day with a link to Randy's obituary (links below) and the second photo with the memories that "When I was a young racer, Randy took me under his wing. He didn't need to." And the sharing that this year the anniversary of his friend's death was hitting him a bit harder than usual.
I have thought about Walter and Randy many times in the last couple of weeks. This story reminded me of what I am thankful for. I am thankful for the kindness and love from my friends, family, neighbors. I am thankful for customers that purchase our products that spark those great memories of racing and riding in days gone by. And I am thankful for you Wally for taking the time to send me these photos and sharing your memories so that we may all know Randy for the great guy that you remember that was taken far too early in life.
This year, especially, I hope that all of you can take the time to be thankful for those that cross our paths each day, make a lasting impression on us and remember how much you can impact others for the better.
https://www.deseret.com/1999/11/13/19475337/ski-ex...
https://www.deseret.com/1999/11/14/19475612/obitua...