This week, as we head to the AMA Vintage Flat Track National Races at Short Track New York, it brings back great memories of the start of the series we created. Don and I moved from the Philly area to Brackney, PA in 2003 and by then he had been racing the AHRMA Dirt Track for years. We actually moved to this area because of the great race tracks close by like Unadilla, Champion Speedway and Square Deal Riders in Harpursville, NY. We found ourselves many a Saturday night racing some of the vintage classes at the district races at Square Deal. The SDR club is a great family based organization that put on some great shows. And in 2005, Don brought the AHRMA National Vintage Race to SDR with our first special guest, Don Castro. It was such a treat to have a Legend like Don Castro on our local track. Riders came from all over the country to race and the fans came to enjoy the show.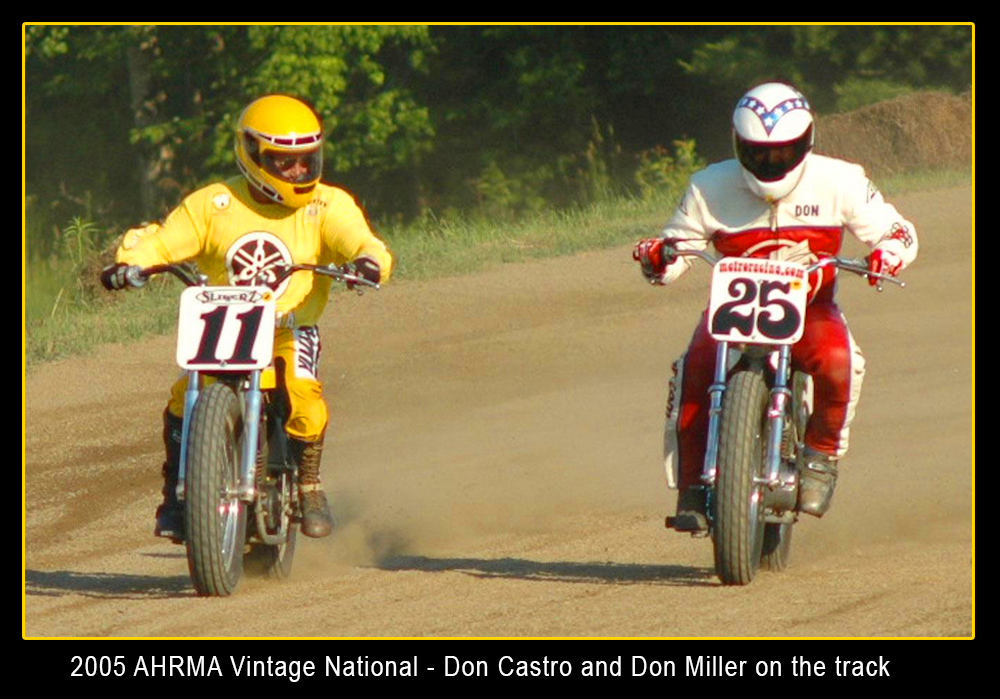 In 2007, we had lost a great friend in Larry Weiss. Larry dedicated his life to motorcycles and racing so it only seemed fitting to make that years Vintage National the first Larry Weiss Memorial Race. We were lucky enough to have two special guests that year with Gary Nixon and David Aldana. In 2008, we thought we could add to the whole vintage weekend experience by hosting a school. And we were so very lucky to bring Jay Springsteen to share some riding tips and Woody Kyle to share his tuning tips. The few that took the school that day said it was an experience they would never forget.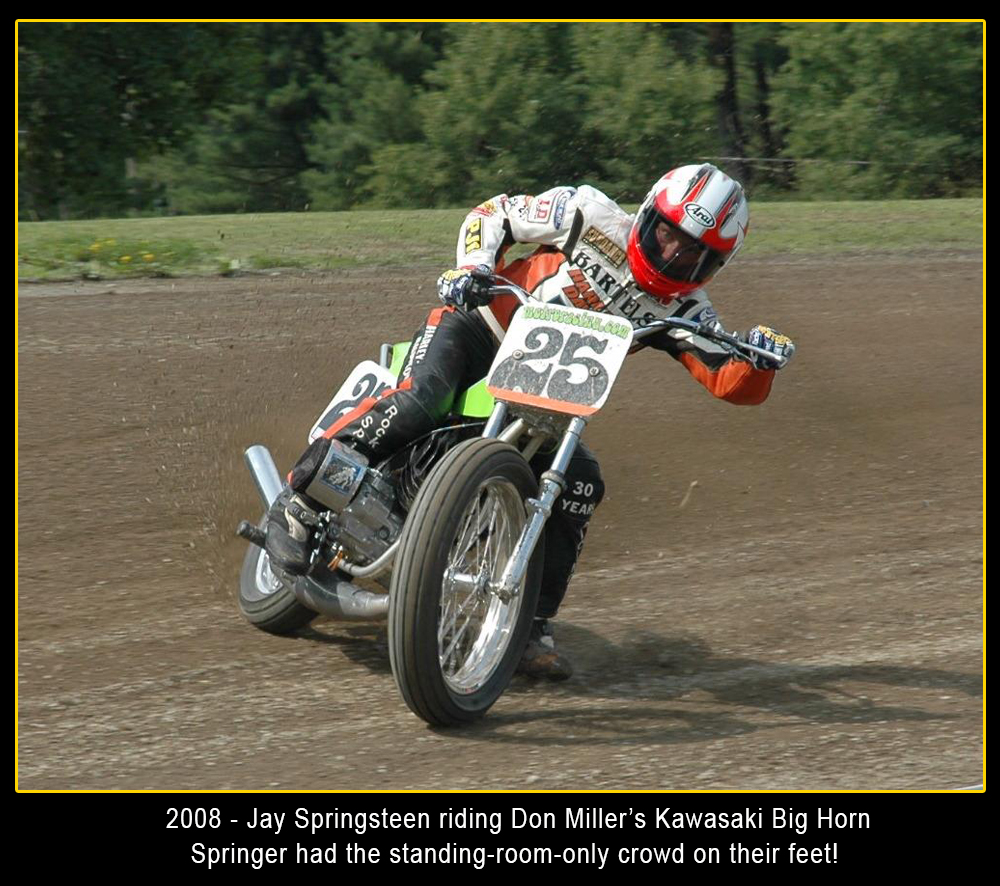 By 2009, AHRMA had its problems so Don went to the AMA and proposed a Vintage National Series with the first double header race at SDR. The thought of an age old motorcycle institution like the American Motorcyclist Association going back to its roots with vintage racing was a perfect combination.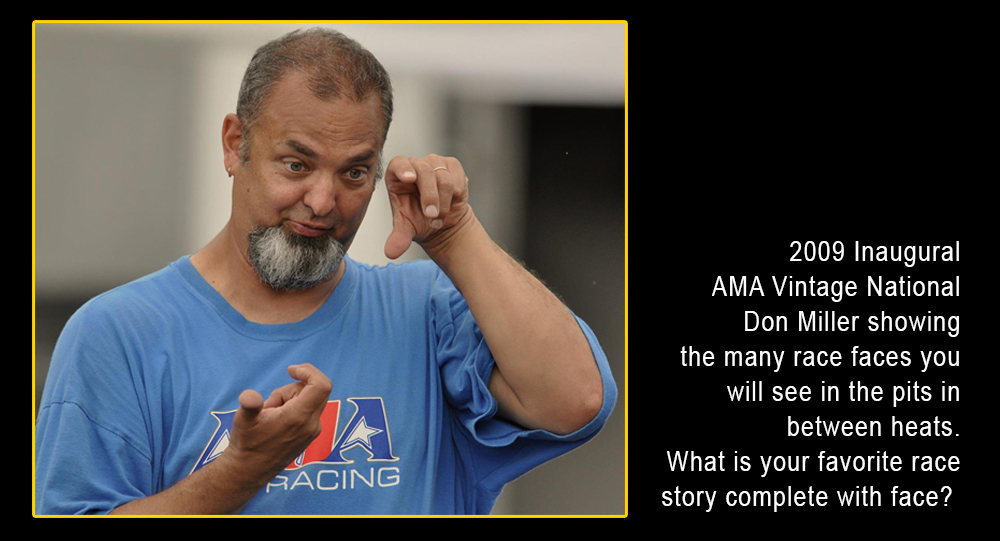 In 2010, we were lucky enough to bring Mert Lawwill to SDR. Yes, the legendary Mert Lawwill at our local track was an honor for sure.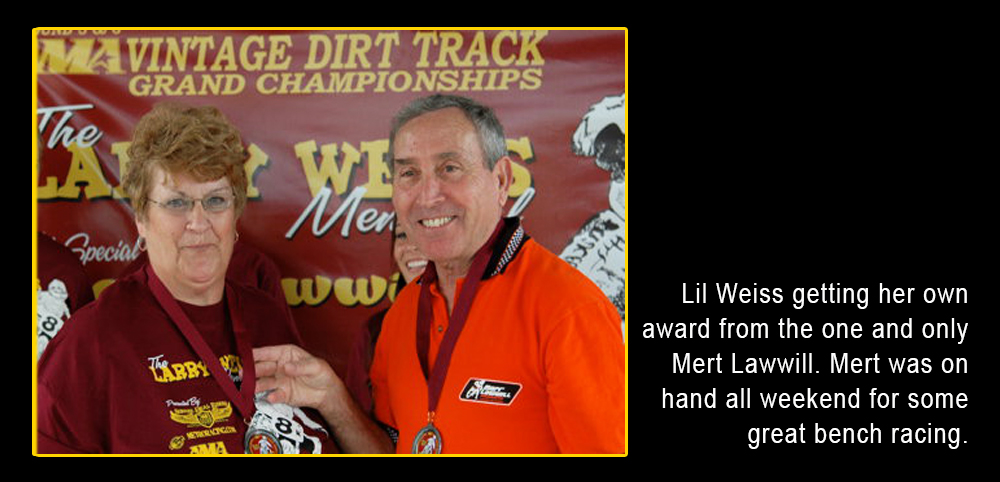 By then, the machine of producing a Vintage National had taken on a life of its own. I would start planning the next years race months before with scheduling the special guest, working with sponsors and then Don would prepare a bike for them to ride. In 2011, Don had the idea to bring Bubba Shobert to the race and have him ride Honda RS750. Mike Scott happened to have one close by that needed restoration and Don made it happen. See an earlier blog entry by Donzzilla "No Time To Spare" about the building of that bike.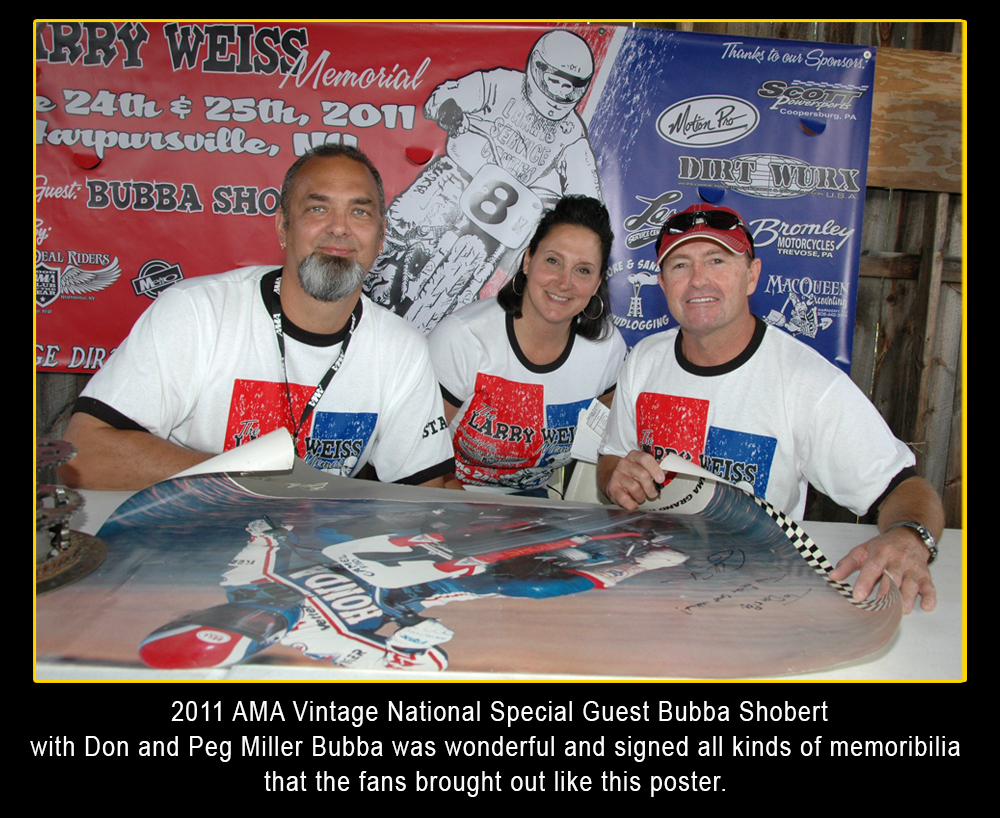 The 2012 race brought special guest Scott Parker. And fortunately, Don had a Harley Davidson MX250 from Jay Springsteen that he spruced up for Scotty to ride. The 'Harley Hollar' was one of the best parts of the weekend.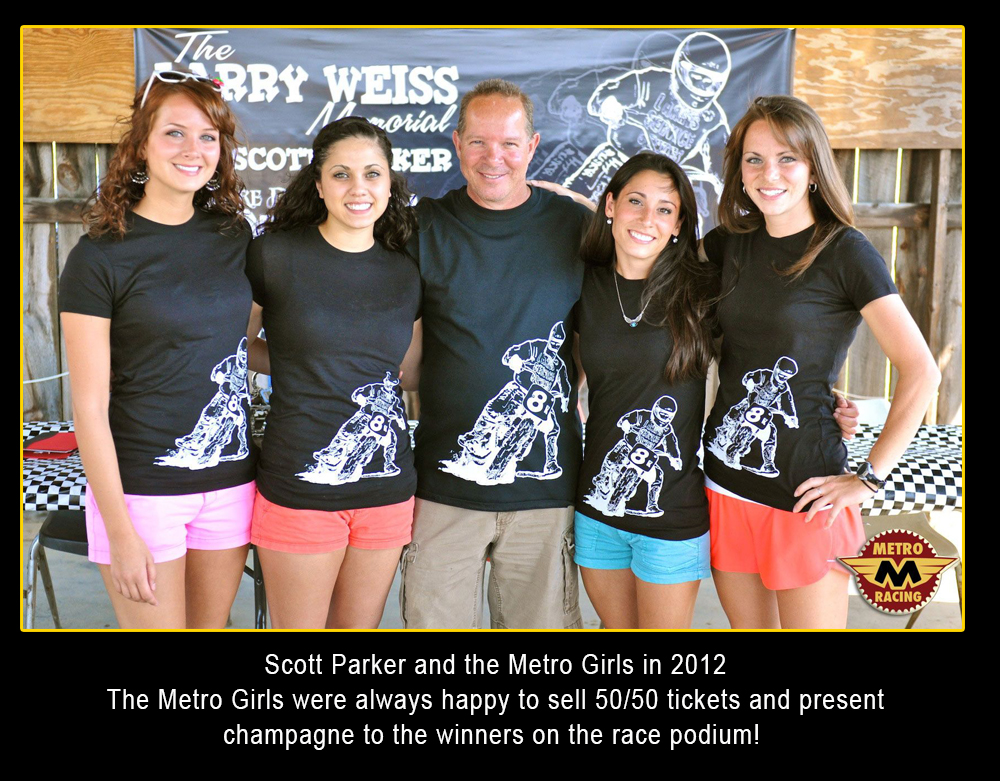 That year would turn out to be our last to promote the Vintage National at SDR as life interrupts. But we are happy to say that the race has continued and thrives. This weekend we are thrilled to attend and sponsor the race at Cuddebackville and it reminds us of race family and the terrific times we always have at the track.